Kazi alias Otylka nebo taky Pupina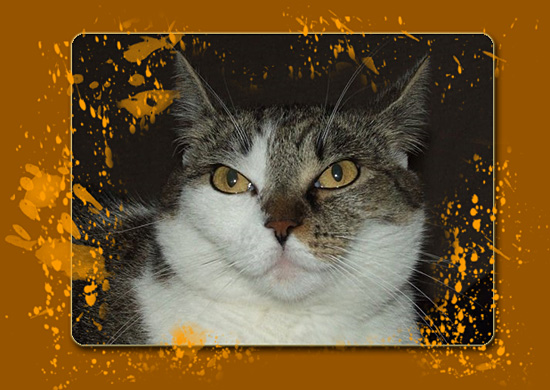 evropsk?krátkosrst? * 2001


Jak jsem se dostal k Radeše
M?přinesli do nemocnice hned, kdy?jsem se narodila, ale spíš to znám jenom z vyprávěn? Moje kočičí mamča nás měla moc a moc často, takže páníčkov?se rozhodli vyřešit to tím, že nás odvezou na nějakou eutanázii nebo co. Nevím ani pořádn? co to je, ale naložili nás do škatule a u?jsme frčeli.
Páníček nahlásil slečn?v recepci, že pro nás potřebuje tu eutanázii, že se pořád dokola rodíme a on u?nev? co s náma. Pak přišla takov?moc hodn?sestřička (ani jsem j?neviděla, páč jsem ješt?neviděla, jak jsem byla prťav? a řekla, že si m?vezme a pro ostatn?sourozence že zkus?taky někoho najít a páníčka přemlouvala, a?nech?mamču nějak vykastrovat, jinak že se budou rodit další a další koťátka, ale nechtěl o tom ani slyšet. Říkal, že takhle je to přirozenější. Samozřejm?tušíte správn? kdo to byl :-))). Takže takhle sem se j?dostala k Radeše.